In the 2015 SID exhibition, Chinese display maker BOE showcased an 82-inch 10K ultra-HD display, which is the world's first.
Its introduction came six months after BOE's January release of the world's 110-inch 8K display and the company became the world's first display maker to launch a 10K-grade display.
Designed specially for the video broadcast with a high requirement in picture quality in places such as museums and art galleries, the display released by BOE has a resolution ratio of 10240×4320, 20 times higher than mainstream HD resolution, its screen aspect ratio is 21:9 and the color gamut is 90%.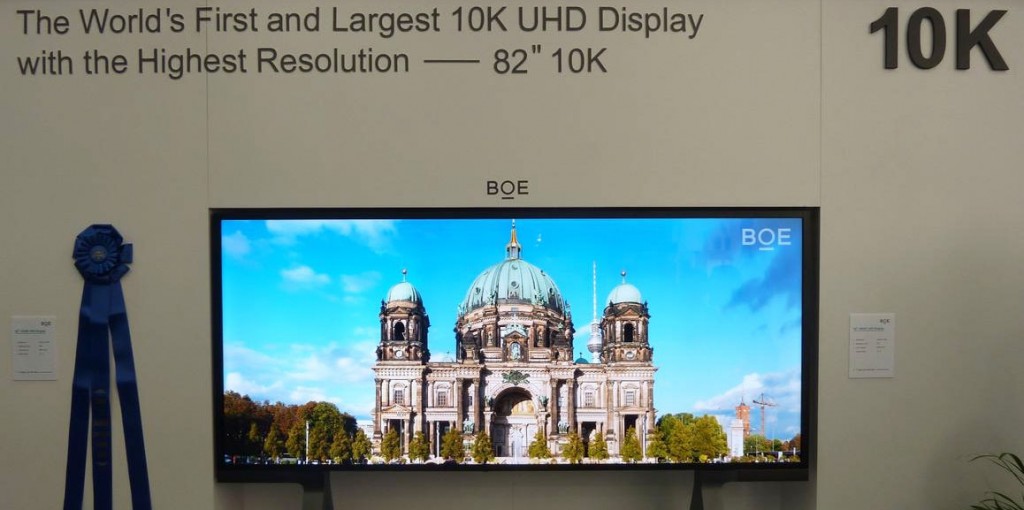 BOE happily admit that they have simply added more pixels to the overall width.
Quite what response the South Koreans and Japanese manufacturers will make of this challenge is still to be seen. Meanwhile, the Chinese say they expect their units to be popular in museums and for public viewing areas, and for digital display out-of-home.
Source: http://global.ofweek.com/new-products/BOE-showcases-world-s-first-10K-UHD-display-30241